The Apparel
All of our apparel has been ethically sourced and produced by our talented suppliers around the world. Each of our suppliers upholds the highest standards when it comes to producing their products. From the fabrics and supplies that they use, to their workers and the finished product, they care about quality and each person in the production process.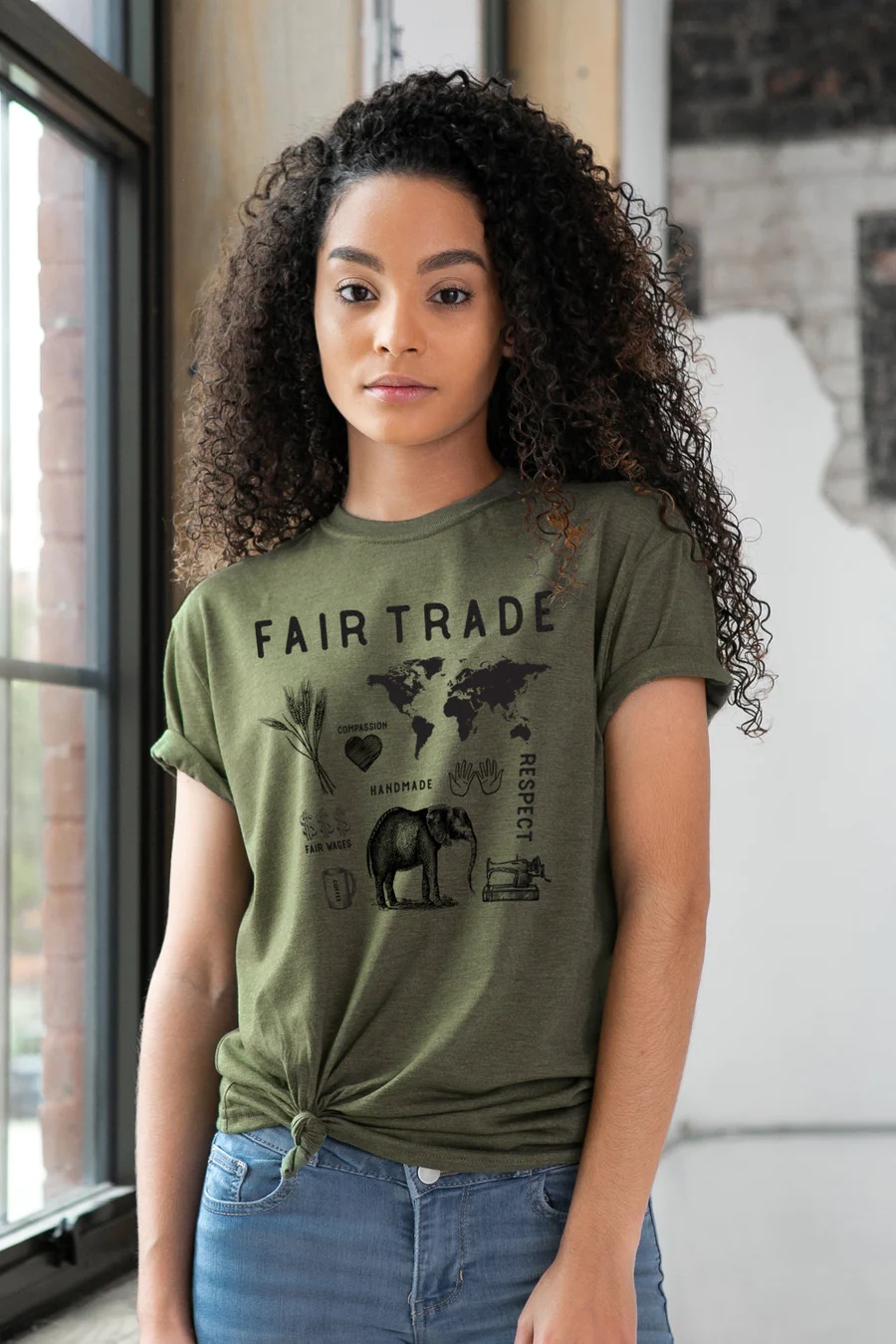 GOEX Apparel
GOEX is based in the USA, with their factories in Haiti and the Dominican Republic. They are a Fair Trade Federation member, and committed to ethical production.
GOEX's first priority is their workers-- they are why GOEX exists. It is their top priority to ensure their workers in both Haiti and the USA are safe, fairly compensated for their hard work, participating in the company decision making process, and of legal age to work. They provide 75 full time jobs in their Haiti factory, with benefits, vacation pay and the ability to provide for 7-8 family mebers with their pay of 2x minimum wage.
GOEX is also committed to the environment. They source US grown cotton, ensuring safety of their workers, but also the absence of pesticides and harmful chemicals. GOEX also creates many of their products with upcycled fabrics, cutting down on waste.
AS Colour
AS Colour is a socially responsible brand that started in New Zealand, and have grown to have HQs in 4 countries. They produce clothing, hats, bags and other awesome accessories.
From start to finish in the manufacturing process, they place emphasis on worker safety and well being, sourcing materials in an environmentally friendly way, and creating quality products. All of their factories undergo rigorous inspections on a regular basis to ensure all of these standards are met.
"From the beginning, we've known that our decisions must be bigger than ourselves. This is why we understand the importance of responsible manufacturing, ethical practices and work closely with our suppliers to ensure fair labour conditions and environmental responsibility throughout our supply chain. our goal is to build the best blank apparel, built to last for you to place your ideas on."
-AS Colour
HAE Now
HAE Now stands for Humans, Animals & Environment Now.
We are a tee shirt company that wants to make a difference. We believe ethics and social responsibility need not be sacrificed for profit, but seen as a pathway to sustainable growth. We believe corporations should honor humans and worker rights, work to preserve the environment and protect the wildlife that shares our fragile planet. As we go about our business, our name is simply a reminder to put Humans, Animals and Environment first.
100% of our products are sustainably made with certified organic cotton and fair labor. We want our products and practices to help, not hurt. Every t-shirt, tote or apron we sell gives a leg up and a life of dignity to a farmer and a mill worker. It didn't pollute the soil and water it came from. Several companies offer you a sustainable 'line'. For us it's a commitment, not a line.