Field House Brewing Co.
"It was a pleasure working with More Than A Print Shop on the Field House Brewing Co. 2022 Fall/Winter Collection. Krista made the process super simple and went above and beyond to ensure our timelines were met. But working with them was more than just a print project, for us it was providing support to the passionate people behind an ethical business in their mission to help individuals' lives in creating safe and sustainable jobs for those impacted by exploitation. We were very happy with the finished product and excited to share our impact report with our internal teams. Proud supporters of More Than A Print Shop's work and we can't wait to work on our next project with them again in the near future!"
-Sarah Paulson
Field House Brewing Co.
Village Church
"I recently enjoyed working with More Than A Print Shop and can't recommend them enough!
First off, their customer service is truly top-notch. They were friendly and helpful throughout the process, from answering my initial questions to guiding t-shirt options. They were always available to chat and responded promptly to my emails.
The quality of their work is also exceptional. The printing was crisp and clear, and the garments were of great quality. I was happy with the final product; the t-shirts have kept their quality nicely.
Overall, I would highly recommend working with the More Than A Print Shop Team. They offer fantastic service at a competitive price, with friendly customer service and quality products. If you're looking for a reliable, professional, and ethical company, look no further than this one!"
Madilyn Heppell
Village Church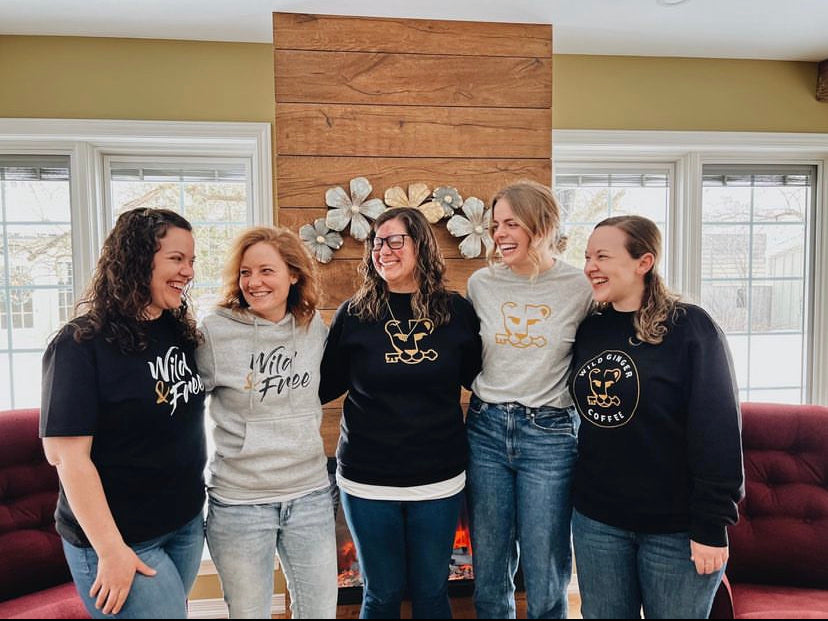 Wild Ginger Coffee
"As a coffee company that exists to support women exiting the sex industry, I know we could not just use any old manufacturer when it came time to design and launch our Wildly Fair merch line.  I was ecstatic when I found The Intersection and immediately knew that our hearts were in the same place.  Not only are they passionate and transparent about what they do, but their products are beautiful and extremely high quality.  Anyone who has bought merch from us says that they never want to take it off - and I concur! I could not be more thankful to have made this partnership and be able to confidently sell a product that my customers can feel good in and feel good about.  Our choices matter and companies like this help us make better ones." 
- Twila Erb
Wild Ginger Coffee
Flex Framing Ltd.
"Working with More Than A Print Shop and Vanessa was super easy and rewarding. The products and people there are equally amazing! We are looking forward to continuing our relationship with them as my company grows and we need more products. Can't say enough good things about them."
-Mitchell Jeffers
Owner - Flex Framing LTD